A Beginner's Guide to Camping: 9 Essential Camping Items
"True, being outdoors can be uncomfortable. But it is not true that you cannot make your camping trip comfortable."
The COVID-19 Pandemic hits and we were stuck at home for more than a year. 1 year and 7 months to be exact – for Malaysians. That's 19 months, or 576 days. It's no surprised that a lot of us are craving the breath of fresh air, wanting to reconnect with the nature that we took for granted before the pandemic.
And camping is a great way to do that. Even those who had never camp in their life is having the strong urge to go camping. But I believe, they all have this one concern in common – comfort.
The people that never leave their house for the great outdoor adventure, like camping and hiking, do so because they don't want to let go of the comfort they have at home.
True, being outdoors can be uncomfortable. But it is not true that you cannot make your camping trip comfortable.
A comfortable camping trip usually depends on the gears and items that you take with you. Well, it also depends on the type of camping you're doing, but we'll talk about that some other day.
Today, we'll talk about some essential items you're going to need for your camping trip. If you're a beginner camper, this might help you get a better idea of what basic items you'll need for your trip. Of course, the items are not limited to what listed in this article.
Here are 9 essential items you're going to need for your camping trip
The first and of course, the most important thing you need for your camping trip is tents. Well, not just any tent. A tent is not something that you want to change often, so you might want to invest more into getting a tent that is perfect for you. A tent that matches all your needs, budget, taste, and even climate.
Things to think about when buying a tent:
1. Number of people – you might want to get a 4-person tent for 2 people to stay in.
2. Weight – you might want something lightweight if there's some hiking involved.
3. How hard or easy it is to set up?
4. The campsite – you will need different tent pegs for different environment.
5. Size when packed in its carry bag – helps you figure out the space you'll need.
6. What other accessories it comes with? Will you need to get extra?
Pro Tip:
Prepare for heavier rains and get a fly sheet or tarp. Also prepare for the different ground types and get some varying lengths and types of tent pegs.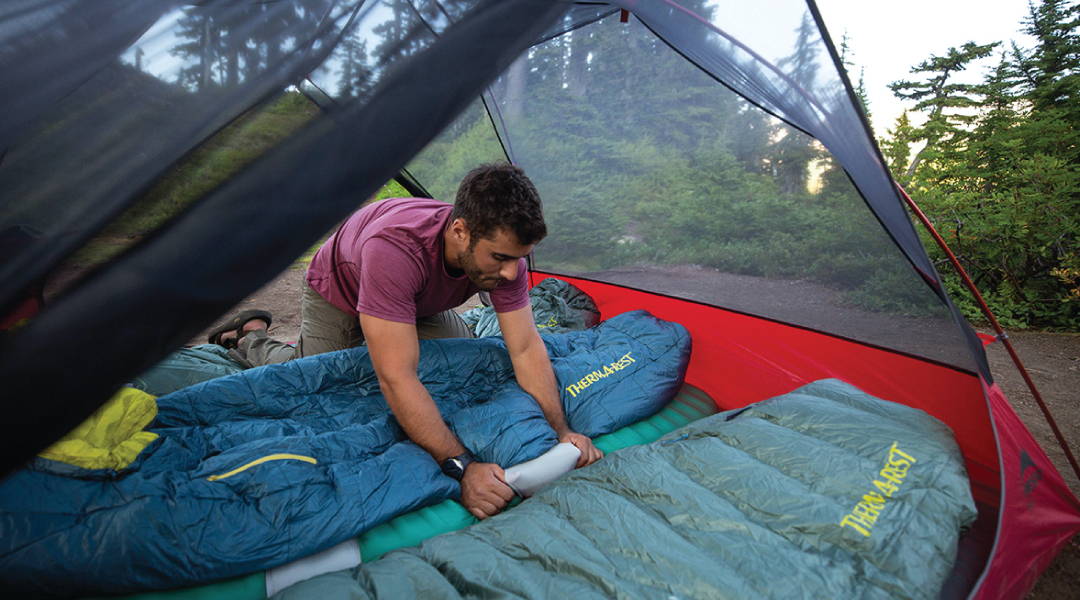 The second thing you need to ensure that you have a comfortable camping experience and night's sleep is none other than your sleeping gears. As it is with tents, there are also a variety of sleeping gear choices – sleeping bags, camp bed, hammocks, etc.
Which sleeping gear to choose really depends on where you're camping. As for Malaysia, where the weather is consistently warm and rarely ever falls to the extreme cold, it is best to opt for a camping bed or cot. If it gets cold, a simple blanket would be enough to give you that warmth.
Of course, it depends on your preferences too!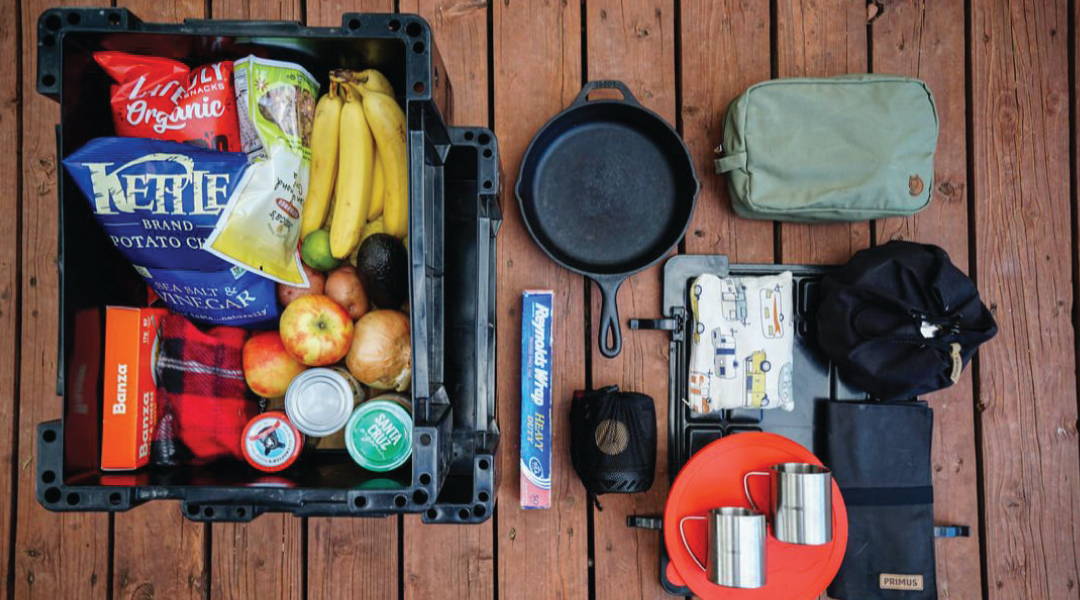 The next thing that is equally important as a tent is of course, cooking gear. You need food. Even though you can survive without food, you definitely don't want to spoil the trip with a bunch of starving and grumpy campers, right?
And if you're like me, you'll need your morning coffee to survive the trip.
Having a stove and complete cooking gears makes it easy for you to feed your friends and family. You don't have to depend on campfires, which takes longer to set up and can be affected by the weather.
Things to think about when buying a stove:
1. The size – you need to decide on how big it is. A small one is compact, light, and easy to carry. But it will take longer to get all the food ready. A bigger one may be heavier and bulkier, but it will make the meal prep time shorter.
Pro Tip:
Make sure you bring along an extra canisters of butane gas. It's better to be safe and well-prepared than having to eat a half-cooked meal.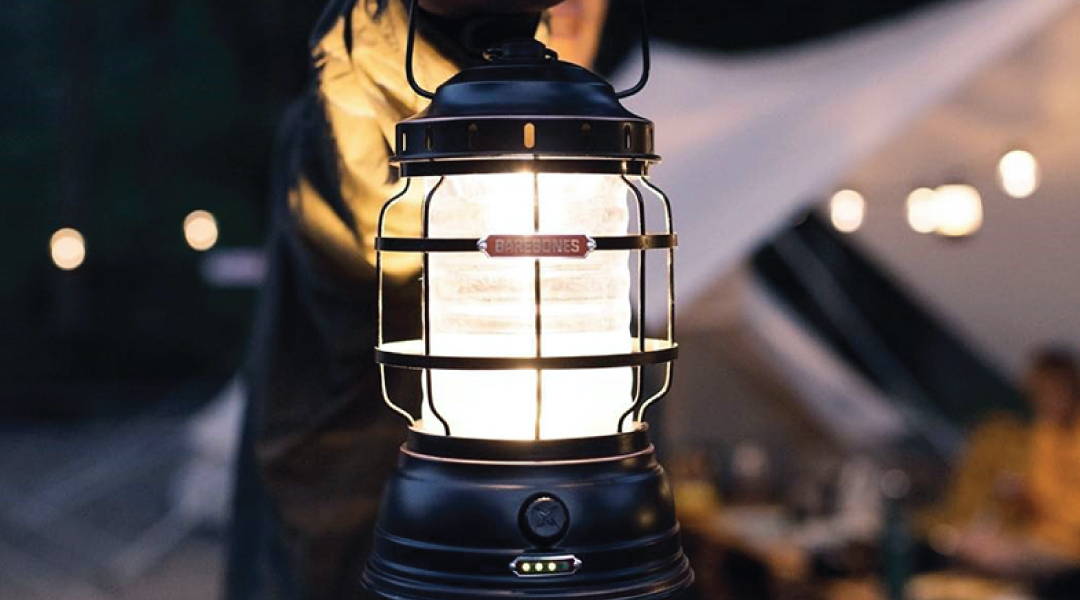 Having enough lighting on your campsite is also important as you don't want to be fumbling around in the dark looking for your things. Well, we don't want to be grabbing the wrong things, do we?
It is best to have multiple light sources because each can have different functions. For example, you might want a lantern to light up the entire outdoor area as lanterns can give you a large amount of light.
It is also convenient as you can hang them around in trees, tents, or any overhead objects, which will leave your hands free to do other things. Having the whole outdoor area lit up also helps to reduce tripping.
Besides that, you might also want to have a flashlight with you to help light up the area when you're walking. Flashlights are also a great first-aid tool as it can become a beacon for rescuers and search parties in the case of something went wrong.
Another great option is of course, headlamps as it can leave your hands free to do other things.
Pro Tip:
1. Make sure you have spares of each lighting gear in case they broke down during the trip. And make sure you pack up extra batteries.
2. If you're using headlamps, be sure to tilt it slightly downwards so that you won't blind other people.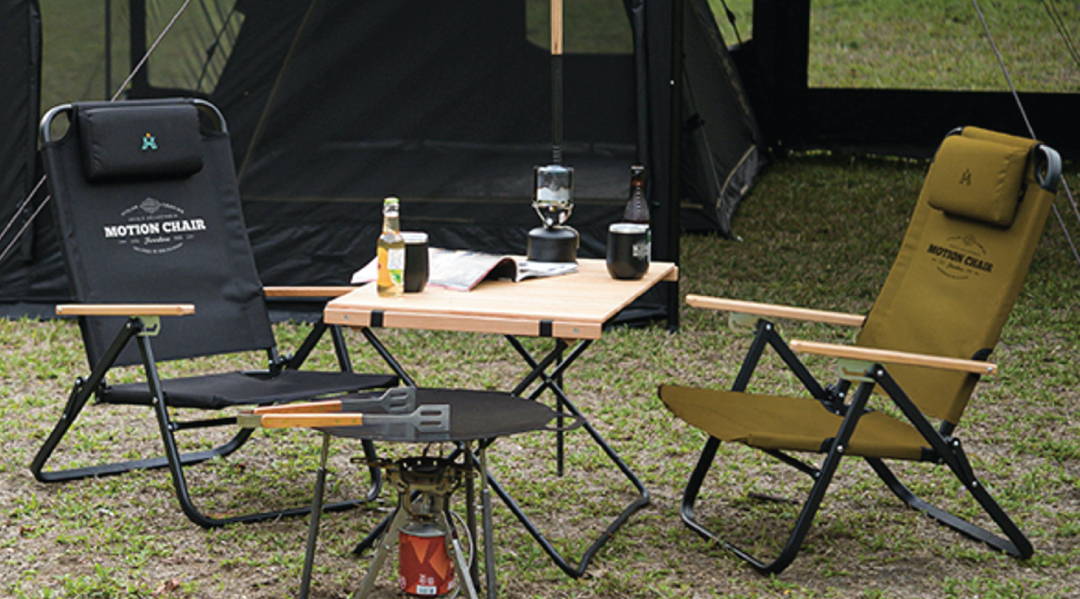 Outdoor gear and furniture are also important for your comfort, especially camping chairs. And these are the two items that campers tend to forget to bring along. But it will truly make a difference for your camping trip.
Things to consider when getting a camping chair:
1. Back support
2. Additional padding
3. Durability
4. Size
5. Pockets
6. Weight
Some campsites may provide a public table you can use. But if they don't, or maybe you're just not keen on sharing, you might want to get a camping table too.
Here's what to consider when getting them:
1. Size
2. Weight
3. Durability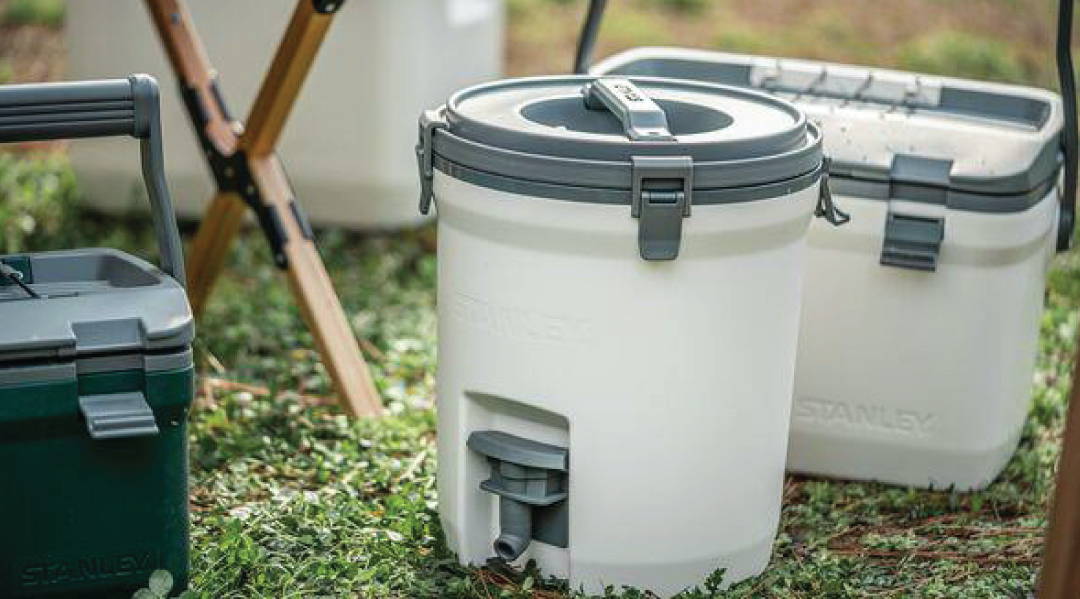 This is the heart and soul of camping. Camping won't be complete without a cooler. It does not only help to keep your drinks cold and your food fresh, but also helps to keep your food safe.
Some things you need to think about:
1. The size – it depends on how many people are sharing the cooler. If you're alone, a medium one would suffice
2. Material – it affects the lifespan, insulation, and durability
3. Drainage system – helps to drain excess water without you having to take everything out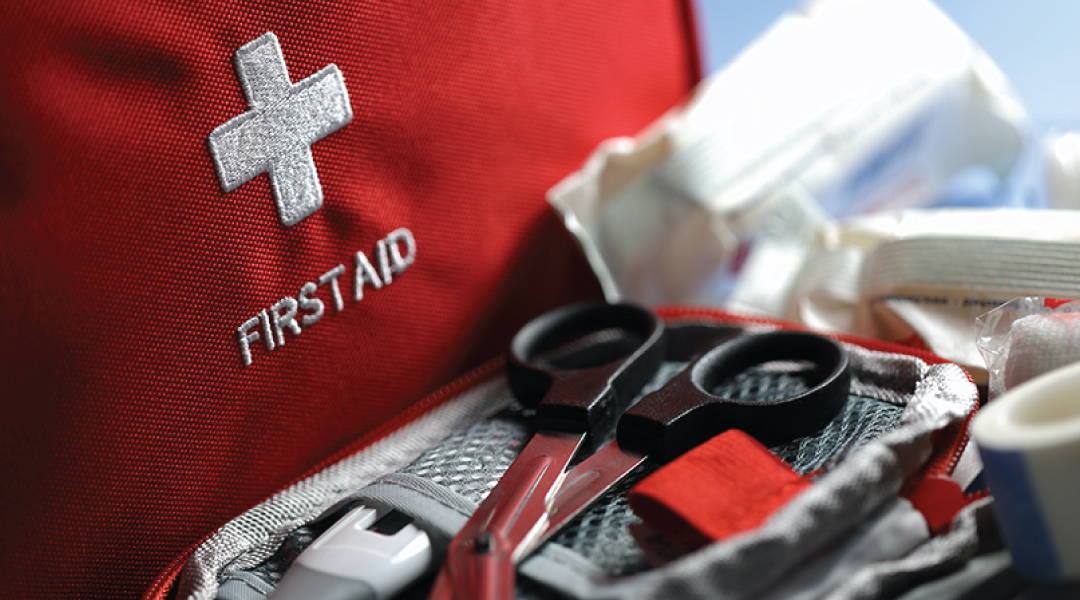 The first-aid kit can be considered as an essential piece of camping equipment. One should never go camping without it. Think about the environment and what you will most likely encounter at the campsite.
It is best to be prepared for all situations and make sure you have all the basic items prepared. Here's a guide on what you should have in your first aid kit:
1. Plaster – make sure you have varying shapes & sizes at hand
2. Gauze – also of varying sizes
3. Sticky tape
4. Medicine – especially painkillers
5. Disinfectant
6. Distilled water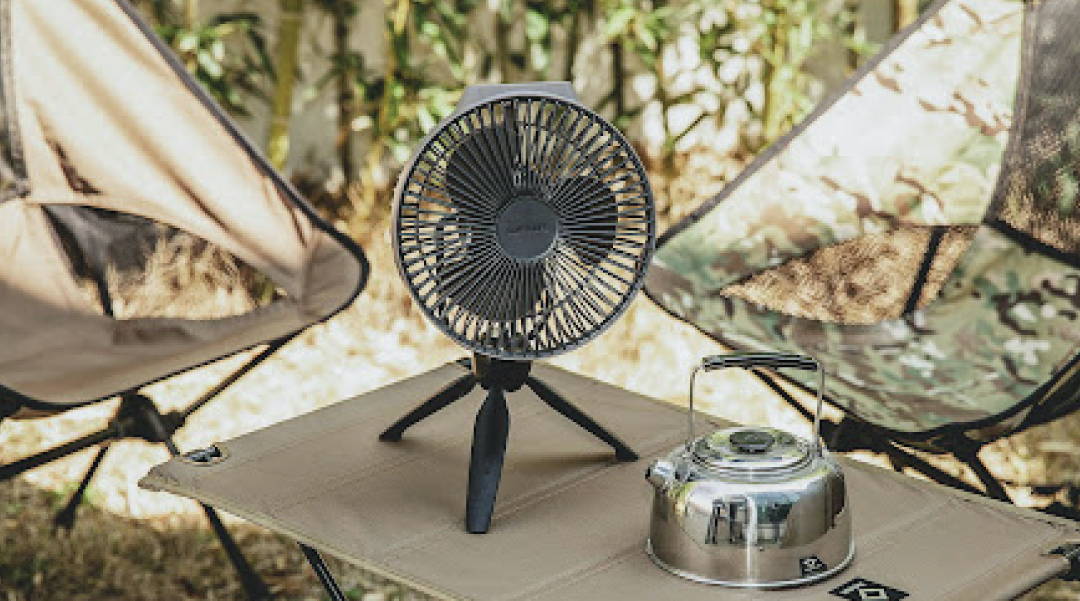 Those who camp in colder region might not think that fan is necessary on a camping trip. But for Malaysians and any other region with tropical climate all year round, a fan is an absolute must-have item.
Things to consider when getting a fan:
1. Size – you might want to consider something compact & easy to carry
2. Battery life – the bigger the battery life, the longer it last
3. Speed – you might want something with faster speed in this Malaysian heat.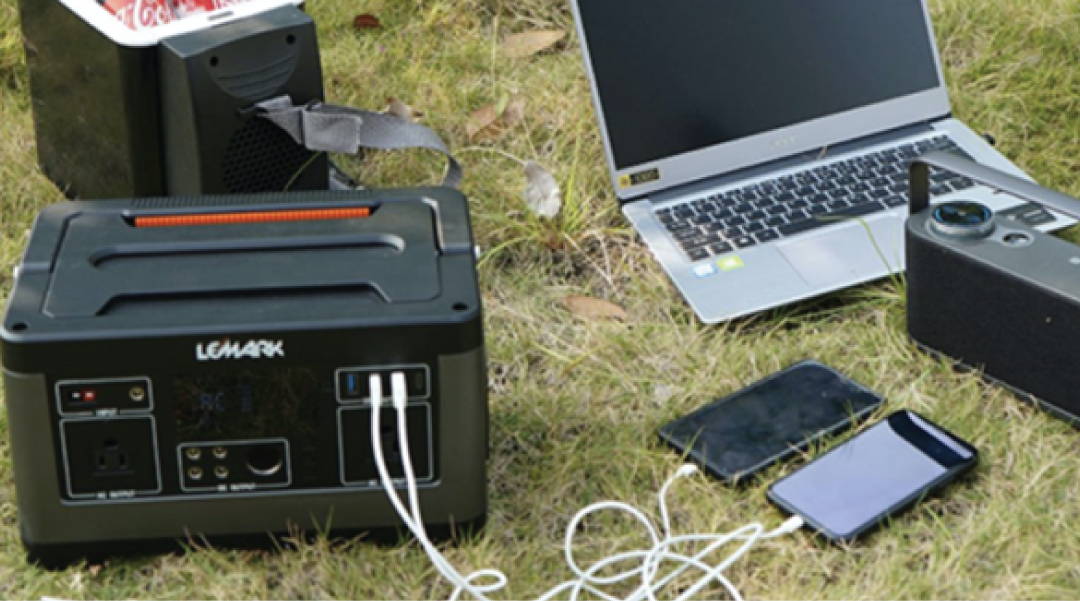 Camping in the 21st century, is not complete without any electrical & electronic devices. And with everything you need being on your smartphones, like maps and mysejahtera, it is safe to say that your smart gadgets are a part of the essential items.
And with these gadgets, you'll need some power to charge them. Some campsites may provide you with a power source. But there is no harm in preparing one of your own. Also, having a powerbank is not only useful for your phones, tablets, or cameras, but also for your rechargeable fans & lights.
Be it a powerbank or a power station or even just batteries, make sure you have them ready with you on your camping trips. Better be safe than sorry, right? 😉